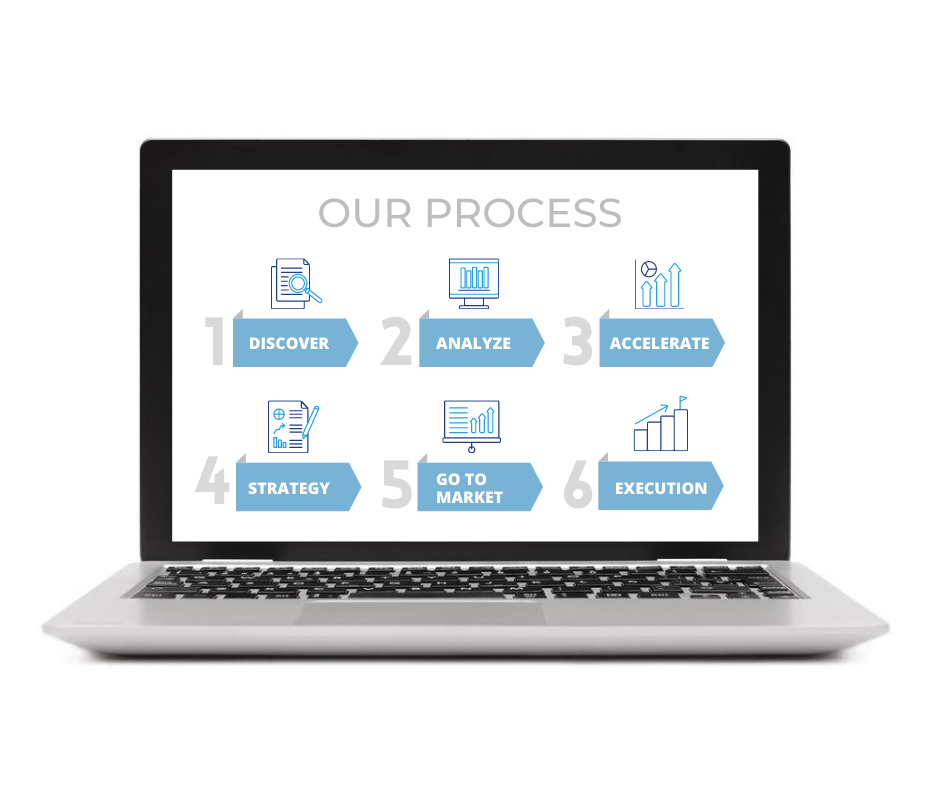 WHAT WE DO
Powering-up your marketing efforts for faster growth can be easy when you have the right process and the right help. We serve as your marketing acceleration partner and our proprietary process puts a science behind accelerating your desired outcomes.
HOW WE HELP
Whether you need help with your overall marketing plans or a specific marketing problem, we help you gain clarity on how to move forward and how to increase revenue. You can also be confident that the tactics you spend money on have been selected for faster growth and that they are right for your business.
HOW WE ARE DIFFERENT
Our process saves our clients time and helps them make more money. We take in the best inputs, analyze them, and use marketing accelerators to set strategies, design programs, and take smarter action.
We offer a full suite of planning, strategy, and marketing execution services along with our signature marketing programs.