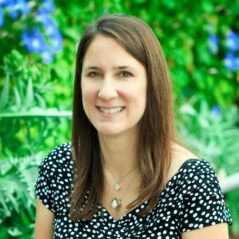 Founder And Principal Consultant Erika Woldman Hecht
Over the past 20+ years, founder Erika Woldman Hecht has been a top performer in growing businesses, building partnerships, and planning and implementing marketing programs for organizations looking to gain market share and penetrate new markets.
Erika has worked in start-up, marketing agency, and corporate environments and has been the recipient of numerous achievement awards.  Her industry experience spans across commercial, public sector, higher education, and the market research sectors.
Erika's innovative relationship and partner approach to marketing has enabled her to work with many top performers over the course of her career including IBM. Oracle, Gartner, IDC, the American Marketing Association, and Microsoft.
Erika's past experience includes consulting full-time for IBM; running marketing and worldwide business development at a regionally accredited online university; working in senior roles at award-winning advertising agencies; and serving in multiple senior marketing roles at SPSS, an industry leader in predictive analytics.  During her tenure at SPSS, Erika held responsibilities for the desktop, emerging technologies, and  enterprise solutions businesses.
Erika is a life-long learner, is passionate about education, and volunteers as programming director for her local chapter of the American Marketing Association to further the development of marketing professionals with the latest advances and thinking in the field.
Learn More About Market Ascent. Contact Us Today!
Bring us your vision and your challenges. You'll get clarity, counsel, collaboration and services that will catapult your business above the rest. Get your risk-free assessment today!