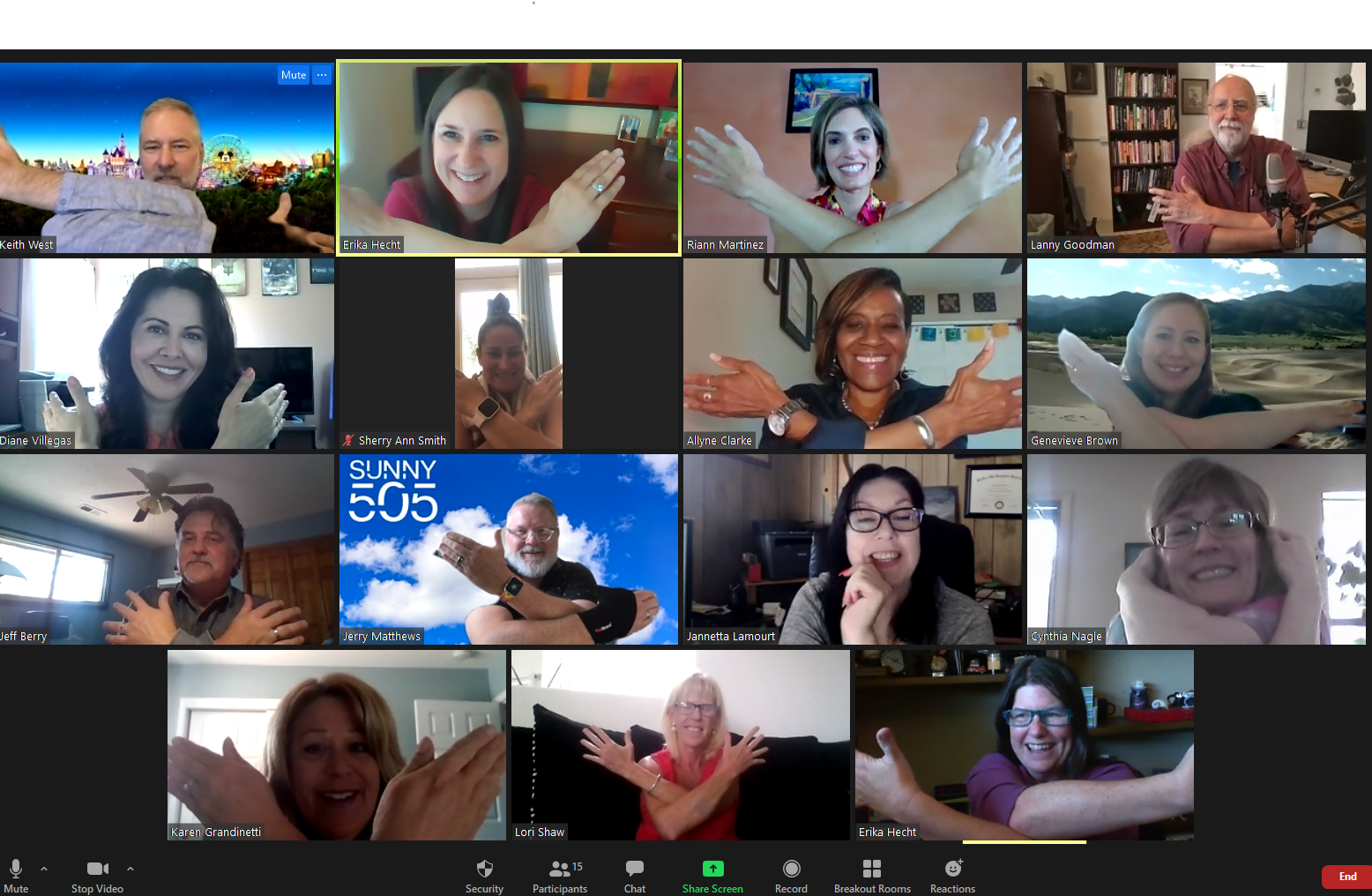 Launching The New Mexico American Marketing Association's First Online Mastermind & Networking Event
I am a big fan of mastermind events and the time felt right to launch one online with the New Mexico American Marketing Association during COVID-19. The goals were to provide an opportunity for our members to connect at a deeper level during the pandemic, help one another, and have a fun experience.
I am pleased to share the event was a big success! NMAMA members let us know that they appreciated being able to get to know everyone who attended, while discussing relevant marketing topics with people who have similar thoughts, needs, and issues.
The format was like an online musical-chairs mash-up, complete with multiple Zoom breakout room sessions, a raffle, and a fun virtual hug at the end. It was a true Learning By Design experience.
Below are a few highlights from the discussion.
About Us Marketers:
Fun Facts: Most marketing professionals have a 'slash' or a 'hyphen' in their title; wear multiple hats in their businesses; are super creative; and talk a lot! We also like working from home and… having easier access to coffee.
We listen to our counterparts and enjoy being a go-to source for many things.
Figuring out what our clients and businesses actually need is something we take pride in.
Challenges During The Pandemic:
The breakout groups discussed challenges and opportunities large and small. The discussion included:
Setting and using marketing budgets in times of uncertainty.
Transitioning events online and learning new event platforms.
Becoming more creative from both a business and marketing perspective.
Publishing fresh and relevant content on social media when businesses, including when are not operational.
Spending more time on digital marketing and investing in the opportunities it offers.
Biggest Pieces of Advice:
Embrace this time to take a new direction or reinvent yourself.
Be creative and think outside the box.
Be ready for change; it's the only thing that's constant.
Decide if you are better at creating content versus the process of marketing.
Market a product or service that you believe in and can stand behind.
Go old-school. Run mailings and call your customers.
Think of each audience you serve and have a plan for the future.
Remember that we have tremendous value to offer to our employers, especially during these challenging times.
One parting piece of advice I have is to think about how you can be a source of positivity and inspiration to those around you. Thank you to everyone who participated and made this event an engaging and memorable one for all. Given the positive feedback, I plan to host a regional event next in partnership with NMAMA and in my role as programming director.