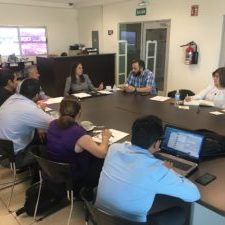 Engage With Us
Our unique and flexible engagement model gives you options around how we work together.
We can augment your staff and work alongside your internal teams, and we also provide managed services and work with trusted partners as your needs and projects require.
Quick Start Ascent Consulting Engagements
If you have a project that needs to be done quickly, the Quick Start Ascent Consulting Engagement is where you should begin.  Typical Quick Start Ascent Consulting Engagements are put into effect in three months or less.
Full Ascent Consulting Engagements
Full Ascent Consulting Engagements can include strategic planning and tactical execution.  Full Ascent Consulting Engagements typically span six months or more.
Advisory Services
If you are planning and executing well, but looking for objective 3rd party support to give guidance on your current and future plans, we also offer advisory services on both a short and long term basis.
Learn More. Take The Next Step...
So bring us your vision and your challenges.  You'll get clarity, counsel, collaboration, and services that will catapult your business above the rest.  Get your risk-free assessment today!